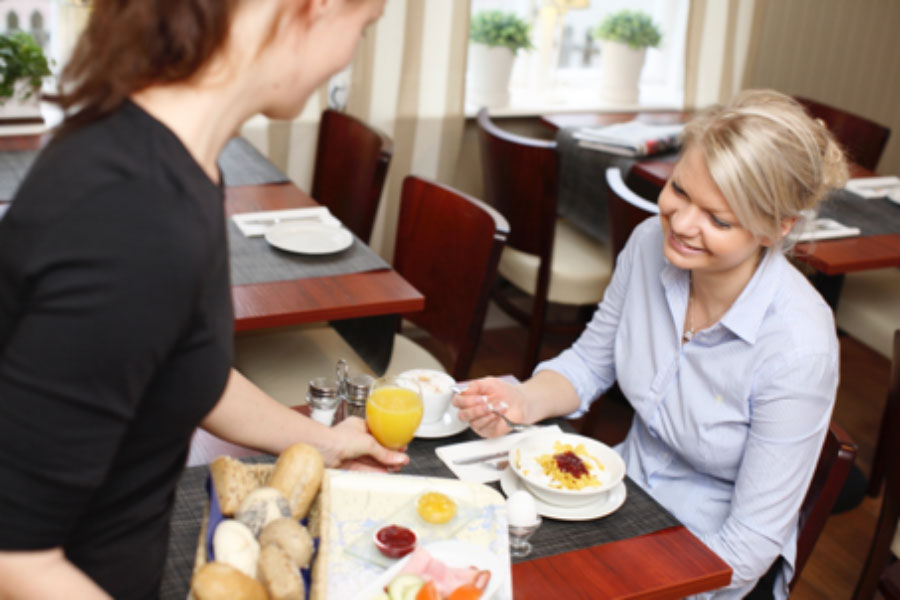 Breakfast
Our welcoming breakfast buffet includes freshly baked bread, fruit juices, eggs, sausages, fresh fruits, cereal and yoghurt among other things. We also serve freshly brewed coffee, a selection of fine tea and hot chocolate.
Breakfast is served
Monday-Friday
6:30- 9:30 (during summer 7:00-10:00)
Saturday-Sunday
7:30-10:00
If you plan to start your day before our breakfast is served, please let us know at the time of check-in and we will make you a breakfast package to go.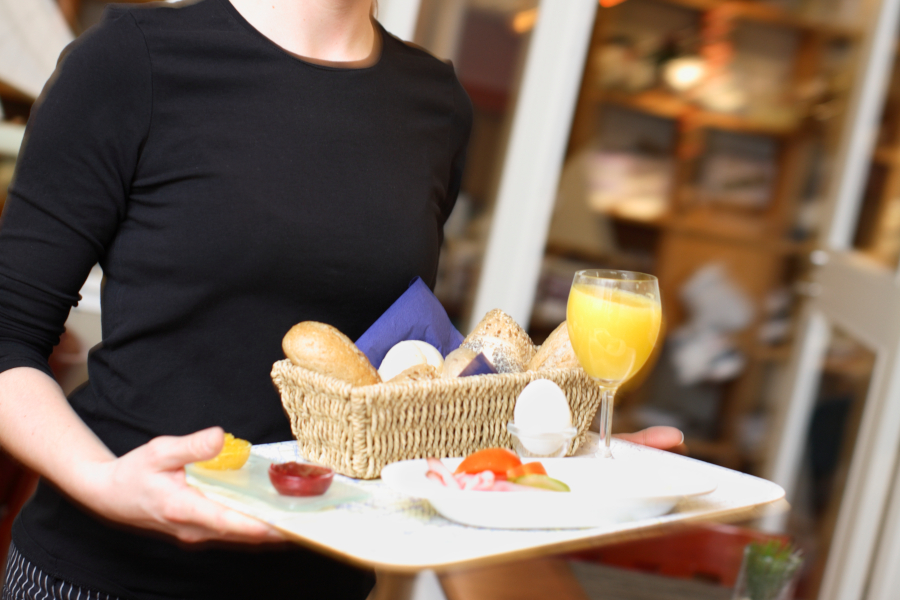 Food & Beverage
We serve smaller dishes for dinner such as homemade quiches, lasagna and tasty sandwiches.
We are fully licensed to serve alcohol.
Our kitchen is open daily between 18:00 and 20:00hrs