All of our 30 rooms are individually decorated and have en-suite toilets and shower. All rooms have free wireless internet access. Our complimentary Swedish breakfast buffet is included in the room rate.
A limited amount of parking spaces are available on the hotel property and can be reserved in advance for a minor charge. Hotell Uddewalla is a non-smoking property.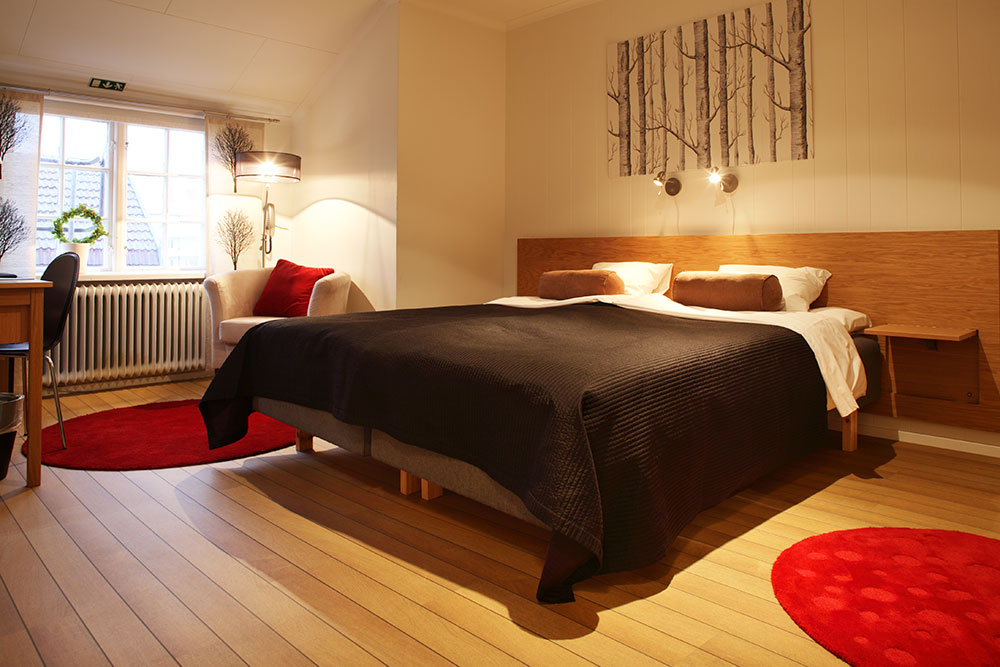 Standard rooms
All standard rooms are individually decorated.
Equipment in the standard rooms include:
32″ LCD-tv
shower/toilet
hairdryer
small refrigerator/minibar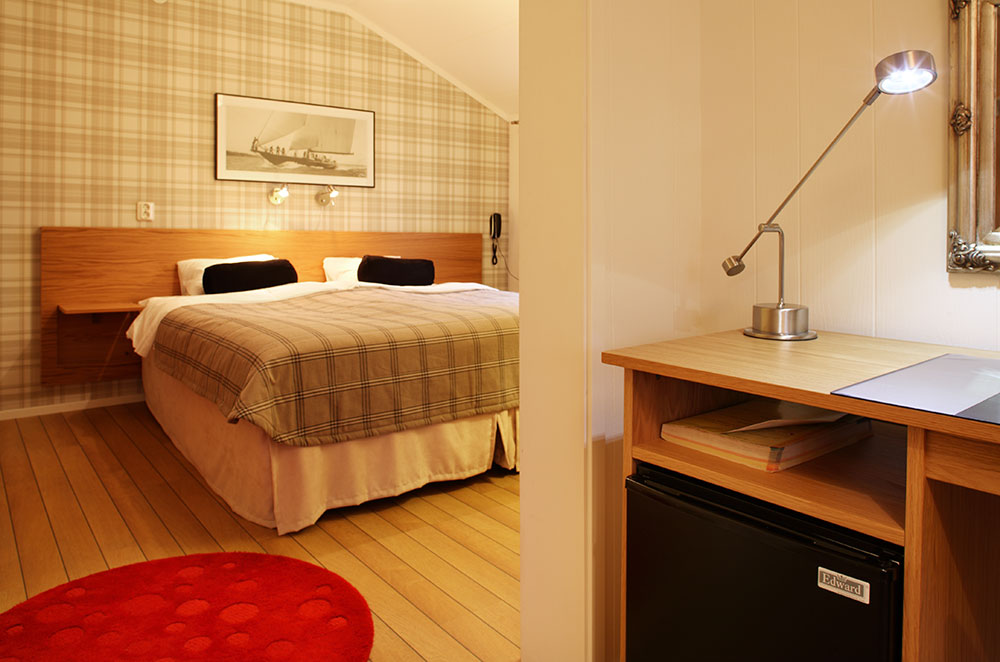 Superior room
Our mini suites have a bedroom and an en-suite sitting area. The rooms are decorated in a cosy, maritime theme and have a quiet location on the third floor. Please note that we do not have an elevator.
Equipment in the superior rooms include:
32″ LCD-tv in the livingroom area
Small tv in the sleeping-area
Tripple sprung beds
Shower/wc
Hairdryer
Minibar (will be stocked on request)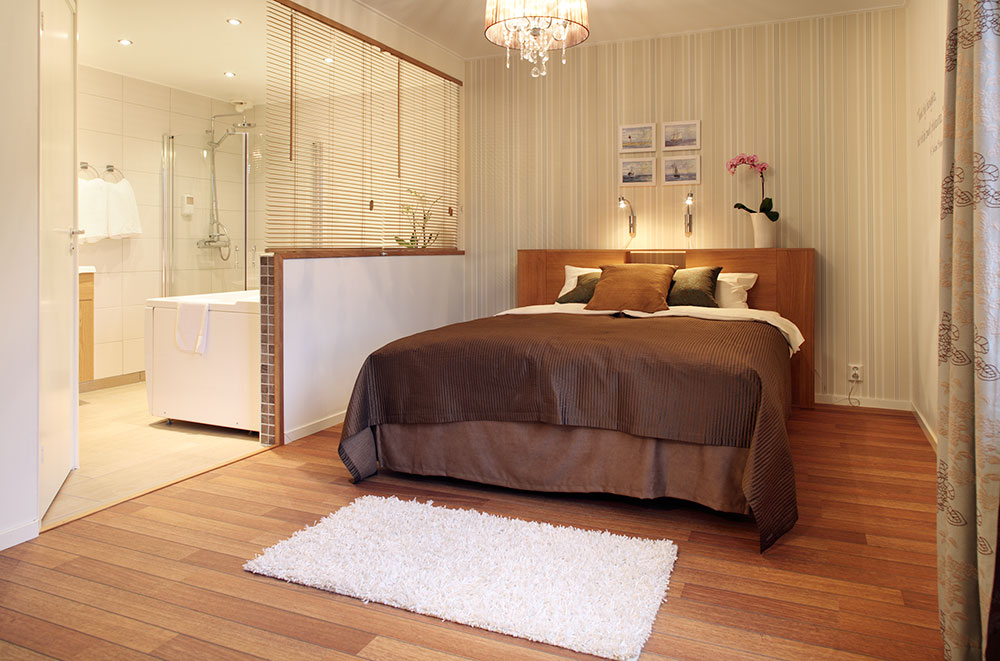 Sweet 21
When we built Sweet 21 we wanted to create more than a room for a nights sleep. We wanted to make the stay an experience for body and mind, something to remember.
Equipment in Sweet 21
Open plan bedroom with jacuzzi for two
Shower
Enclosed private WC
32″ LCD-tv
Minibar (to be stocked on request)